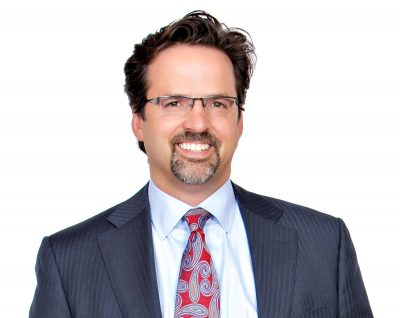 Master of Arts in Survey Research (MASR) student Mike Keyes decided to pursue an MASR after noticing how often surveys are used in trademark litigation cases. Keyes explains that consumer confusion between trademarks is the main point of contention in these litigation cases, and highlights how important it is to gather evidence through surveys about confusion surrounding the relevant goods or services. Even more important, however, is being able to disseminate survey evidence to juries and judges, and that is where the Department of Public Policy (DPP) comes in.
Keyes asserts UConn's Survey Research program will improve his effectiveness as a trial lawyer and litigator. Even though he has been litigating and trying trademark and advertising for over two decades, he recognizes the importance of continuing to challenge himself to best serve clients who wish to implement surveys that measure trademark confusion.
When considering how law and surveys intersect, Keyes conveys, "The ultimate test as to whether expert or scientific testimony is admissible for the jury to hear comes down to whether the expert's methods are 'sufficiently reliable.'" In other words, the design of the survey must be well constructed and up to a certain standard of dependability, thus obtaining an education in how to properly create surveys allows lawyers to be confident in the admissibility of their evidence. Surveys are used to assess damages, whether consumers are confused, and to determine if a trademark is "famous" depending on the purpose of the case. Keyes has found that his experience as a lawyer has enhanced his ability to design surveys as he has been trained to be mindful of wording and context, two very important techniques in survey research. Elaborating on this point, Keyes says, "Trial lawyers in particular know about leading questions, how to avoid them, and how to use them effectively when cross examining a witness. I think all of these skills come into play in the context of developing and critiquing consumer surveys." The two disciplines overlap quite a bit, creating opportunities for each skill set to bolster the other.
Recently, Keyes authored an article discussing a case between Tiffany and Costo where survey evidence was crucial to eventual ruling. He has previously written about a case where a $54 million jury verdict was overturned due to poor survey methods. But it does not end there — the importance of surveys even extends into the cartoon world! The fictional restaurant, the "Krusty Krab," from cartoon Spongebob Squarepants, was infringed upon by a real-life restaurant, as explained in a blog post by Keyes. The value of survey evidence within law is undeniable.
On a final note, Keyes leaves other professionals with this observation, "I know more formal training will enhance my effectiveness as a trial lawyer and litigator. UConn's Survey Research program is the perfect fit because it gives me the flexibility to not skip a beat with my practice but still have a bit of an academic side hustle too!"