A focus area allows students to develop additional expertise in a specific area. The Master of Public Administration (MPA) program requires nine credits (three courses) and the Master of Public Policy (MPP) requires twelve credits (four courses) to complete a focus area. Students can choose a focus area within the Department, develop their own with the help of their advisor, or choose to remain a generalist. 
---
The Department of Public Policy (DPP) has always been committed to diversity and inclusion. The "Public Policy, Diversity, and Inclusion" focus area equips our graduates across sectors with important skills to manage diverse organizations and deliver services to communities of color.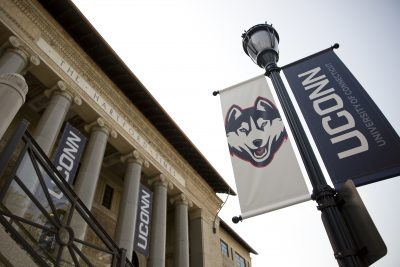 Faculty with research interests in this area include Professors Mohamad Alkadry, Edith J. Barrett, Lloyd Blanchard, Eric Brunner, Thomas Craemer and Deneen Hatmaker. Affiliated faculty Kenneth Couch, Ülkü Doğanay and Steve Ross also share this interest.
Coursework in this focus area includes:
PP 5304: Public Policy, Diversity, and Inclusion (required):

This course is a management course that will focus on racial disparities, how to measure them, and how to address them. These examples will be extended to gender, and other domains with a history of exclusion, to obtain the broadest possible sense of diversity and inclusion. Laws and policies will be discussed as to how they changed over time and how they evolved from equal employment opportunity and affirmative action, to diversity and inclusion. Issues of measurement will be considered along with policies that organizations have devised to achieve diversity, and policies to maintain diversity and achieve inclusion. By the end of the course each student will develop a diversity and inclusion plan for an organization of their choice.
PP 5346: Child and Family Policy:

This course applies social science theory to the study of the family and is composed of three parts. The first covers the microeconomic tools and perspectives that will be utilized throughout the course. The second focuses on the theoretical models developed to inform our understanding of the family. A variety of topics will be covered including marriage and divorce, fertility, employment, and human capital. The final section will be devoted to the application of this theory in the policy arena. Subject matter in the application section will consist of, but is not limited to, income support, education, and child support policies. Domestic policies are the primary source for examples. Throughout the course, children and their outcomes are of particular concern.
PP 5303: Race and Policy:

This course focuses on an examination of contemporary public policy through the lens of race. Students will begin by looking at the policy process, the racial and ethnic composition of the United States, the impact of immigration, and the malleability of race and ethnicity. Throughout the course, students will analyze past public policies that systematically disadvantaged African Americans compared to their White American counterparts through de jure discrimination and will discuss why policies designed to remedy the resulting disparities have seemed unsuccessful at closing the Black/White wealth gap. Finally, students will trace this gap to the public policy of slavery in the United States and brainstorm about ways how this gap can be reduced or eliminated through race-related public policy proposals regarding reparations for African American descendants of the enslaved.
Other courses as approved from POLS, SOCI, WGSS