Last week the Community Foundation of Greater New Haven (CFGNH) and School of Public Policy (SPP) welcomed the Emerging Nonprofit Leaders of Color 2023-2024 Cohort to the Dixwell Community House (Q House) to kick-off cohort three! Cynthia Rojas (Consultant at Fio Partners) and David Garvey (Director of Partnership and Compliance at Career Resources Inc. and SPP Adjunct Professor) are co-leading the program in New Haven.
Cynthia notes,
I have enjoyed cohorts 1 & 2 and now I am so looking forward to cohort 3. There are many things I look forward to each year.  I love seeing these emerging leaders move closer to their leadership dreams.  I also look forward to seeing how they form partnerships and friendships throughout the year.  They become each other's support system and it is always nice to witness that.  I also enjoy the presenters and watching the cohort members soak in all of the learning.  Most of our presenters are also people of color and its so nice to be taught by successful individuals that look like us.
For year three the cohort has moved to the newly renovated Q House, which holds a rich history. CFGNH Senior Director of Grantmaking and Nonprofit Support, Jackie Downing adds,
This is an institution in the Black community of Greater New Haven that was established in 1924 as a settlement house and was rebuilt and re-opened in 2021.  It offers programming for all ages and houses the archives of the Greater New Haven African-American Historical Society.  It has long been a place of learning and space for developing leaders of color.  This is a very exciting opportunity for the cohort.
Jackie and the rest of the team behind the program are excited to see the culture of this new cohort, and how each member grows personally and professionally. This year's graduation will also be larger than ever and include member's of the first two cohorts in addition to families and supervisors. At the conclusion of this year's cohort the program will have thirty alums!
Below you can learn more about cohort three!
---
Jorgieliz Casanova:
Jorgieliz oversees scholar success in college,
application recruitment within New Haven public schools,
community engagement and more for New Haven Promise. In
partnership with the Connecticut State Department of
Education, Ms. Casanova is the driving force behind events
related to FAFSA CT, the statewide push for the completion of
federal aid documents. A New Haven Promise alum and a
2017 honor programs graduate of Albertus Magnus College,
Ms. Casanova prides herself in being the first of six siblings to
graduate college and is passionate about the New Haven
community. Ms. Casanova has impacted countless scholars
through academic, financial and career counseling.
---
Kenneth Joseph:
Kenneth is a Trinidadian native who has been living in the
New Haven area for almost 15 years. He works as the Family
and Community Engagement Manager at Booker T.
Washington Academy and also serves as Director of St Luke's
Steelband – both located in New Haven Connecticut. 
Joseph graduated from the University of the West Indies
(UWI) and Northern Illinois University (NIU) with a BA and
MM respectively. As an active musician for over 30 years and
being involved in education for almost 20 years, Joseph's
passion has been and will continue to be: mentoring,
educating the youth and supporting families.
Joseph can be seen volunteering at local organizations to
mentor kids, read, distribute food or lend a physical hand
where needed. In addition, music continues to play an
important role in Joseph's life and he can be seen performing
anywhere from a community fair to a wedding; as well as
providing music education to children as young as 8 to adults
at any age.
---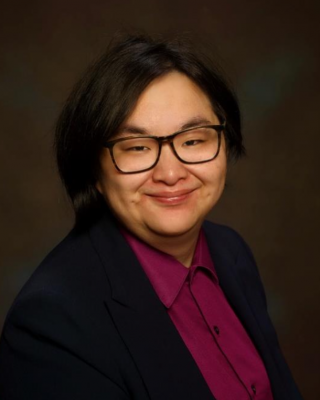 Collette Kroop: Colette was adopted from Nanchang, China and has called Connecticut home ever since. Born and raised in Hamden, Colette has been a passionate advocate and community builder for local multi-racial and international adoptees. After graduating from Hamden High School and obtaining a Bachelor of the Arts in History and Political Science from Simmons University in Boston, Colette served a term with AmeriCorps and worked in Community Development before transitioning to the nonprofit sector. As the Grant Writer and Development Manager at Canal Dock Boathouse, Inc., they secure funding for community access and equity programming to ensure waterfront access and diversify Rowing. As a nonbinary queer person of color, Colette is passionate about expanding safe spaces for young people, especially in environments that are not traditionally open to them. They are excited about this opportunity to grow their personal leadership, and make lasting connections with  peers in organizations with similar missions of community-minded service. They add, "We are stronger together, and I look forward to building community with other leaders of color to  better serve and support those who come after." 
---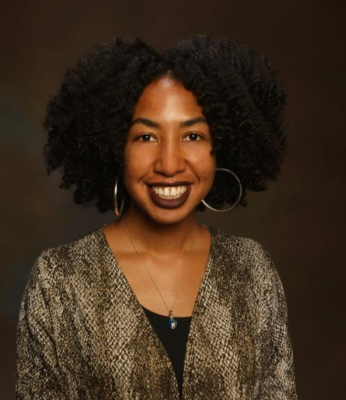 Shamain McAllister: Shamain – known to most as Sha, represents Irvington/Newark, New Jersey. In May of 2018, she received a Bachelor of Science in Healthcare Management with a minor in criminal justice from Albertus Magnus College in New Haven, CT. Community is her. Currently, she serves as the Community Impact Manager for the International Festival of Arts & Ideas. Through creativity, authentic partnerships and innovative ideas Sha delivers poignant programming. She is also the Program Manager for Elm City LIT Festival and DiasporaCon. Elm City LIT is an annual celebration of books, LITerature and LITerary artists with the purpose of enhancing LITeracy while promoting awareness of local, regional and global artists of the African diaspora. The mission of DiasporaCon is to cultivate awareness of opportunities in the industry of comic books & graphic novels.  
Sha proudly serves as a Board Member for the Arts Council of Greater New Haven and Best Video  Film & Cultural Center in Hamden. She is a member of Zeta Phi Beta Sorority Inc., a sisterhood rooted in scholarship, sisterhood, service, and finer womanhood.
---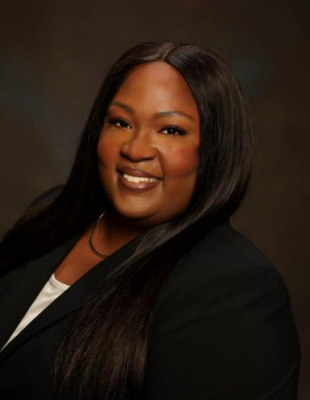 Rebekah Moore: Rebekah, a New Haven native, is known for her vibrant spirit, welcoming aura and devotion to youth and community. She graduated from Southern Connecticut State University with a Bachelors in Psychology & is the co-owner of #ThaTeam Podcast. As Program Director of The Arts Council of Greater New Haven her goals are to fill the need for artistic creativity, assist creatives with their professional journey within the arts and to curate thought provoking experiences that leave a lasting impression. She is truly passionate about her community and uplifting creatives. 
---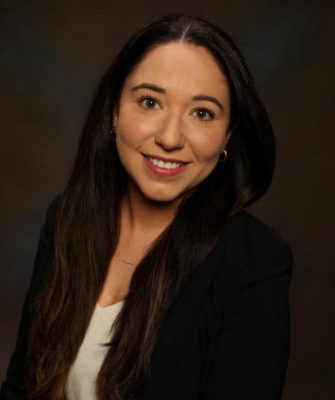 Sofia I. Morales: Sofia, originally from San Juan, Puerto Rico, has called Greater New Haven home since 2016. As the Program Manager of Research and Evaluation at Yale School of Public Health's Community Alliance for Research and Engagement (CARE), she is committed to promoting community-focused, culturally-responsive initiatives and programs, working to advance health equity and social justice. Sofia's work embodies an intersectional approach, deeply considering communities' lived experiences. She further accounts for the profound impact of power structures and systems of oppression. 
Sofia holds several additional academic roles: Adjunct Professor of Public Health at the University of New Haven, Lecturer at Southern CT State University and Community Based Participatory Research Consultant at Emory University's Rollins School of Public Health. Moreover, Sofia serves as Vice-President of the Board of Directors for New Haven's Downtown Evening Soup Kitchen (DESK). 
Sofia holds an MPH from the University of Puerto Rico's School of Public Health and a BA from Boston  College. With a decade of experience in public health practice and community-engaged research,  Sofia is committed to continue addressing the multifaceted social and structural determinants of  health, striving to ensure that public health solutions are community-driven.
---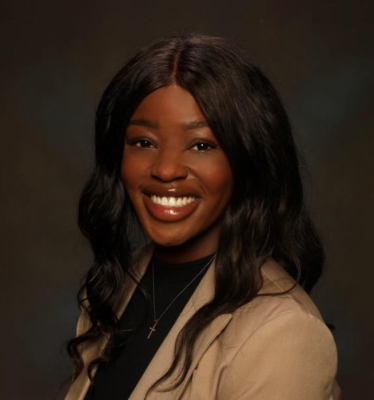 Emmanuella Nwagboli: Emmanuella was raised in Branford, Connecticut and is currently residing in Shelton. She graduated from Southern Connecticut State University where she earned her B.S. in Public Health. Although Emmanuella is a budding newcomer to the non-profit arena, she brings a refreshing blend of youthful enthusiasm and a lifelong dedication to altruism. 
Raised in an environment steeped in the values of compassion and community, Emmanuella's commitment to giving back was cultivated from a young age. Whether volunteering at her local soup kitchen, organizing health awareness campaigns at school, or lending a helping hand to youth at her church, her past endeavors showcase a deep rooted desire to uplift those in need. Her formative years were marked by hands-on involvement in various community-driven projects, and she continues this work in her current life.
Growing up in a large family with 10 kids and experiencing a lack of access to resources has shaped  her in profound ways. She explains,
My family faced financial constraints and that experience made me acutely  aware of the disparities that exist within communities and the critical need for equitable access to  resources and services. It ignited a passion within me to work towards creating a more just society,  where individuals and families have equal opportunities to thrive.
---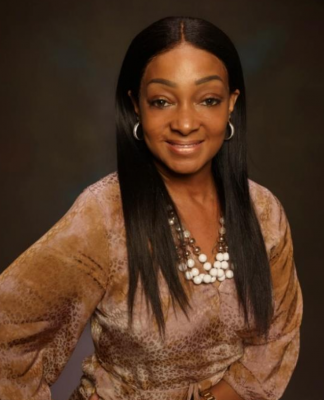 Kai S. Perry: Kai is the Director of Clinic Operations for Cornell Scott Hill Health Center. She is an individual driven by high ambitions in life and has spent the last decade of her career working for Community Health Centers. Kai is passionate about the role she plays in ensuring underinsured individuals in our community have access to high quality care. Kai spends her free time giving back to the community by serving as a board member for the Literacy Volunteers of Greater New Haven on their Development and Equity task force and as a literacy tutor. Additionally, she serves as a member for the New Haven chapter of the NAACP's Freedom Fund and Healthcare committee.
Her affection for giving to people has been a trait that she has embodied all of her life and was most highlighted by spending 20 years as a foster parent to medically complexed children in the foster care system. Kai continues her pursuit of helping people become their best selves as a Certified Life Coach for a New Haven based business, Elevate Your Excellence LLC, specializing in personal and career development.
---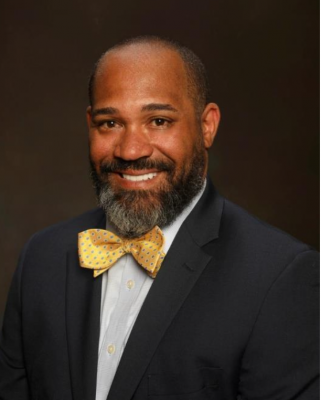 Manuel A. Rivera: Manuel is a native of Puerto Rico and a New Haven resident for the past 18 years. After retiring from the military in 2018, he earned a B.A. in Urban Economics and Public Policy from Quinnipiac University in 2021 and is a current UConn MPA Fellow '24. Manny is the Director of Implementation and Quality Improvement at CT Integrated Care for Kids (InCK) an initiative focused on improving coordination of care and services for children and families experiencing complex medical, behavioral and social needs.  
A devoted husband and father of three, he says,
I am passionate about creating equitable economic, healthcare, and social changes in urban communities still struggling to overcome much of the same challenges my family faced trying to raise my siblings and I in Puerto Rico. I am humbled and excited to learn, network, and collaborate with such an amazing organization and the incredible collective of talent within.
---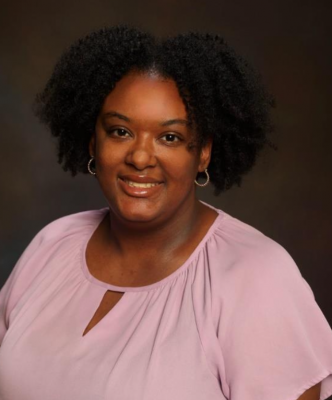 Destiney Stackhouse: Destiney earned a B.A. in Social Work from Central Connecticut State University (CCSU) and a Master's in Social Work from the University of Connecticut (UConn). While at CCSU she was Vice President of Phi Alpha Honor Society for Social Work and worked at the Ruthe Boyea Women's Center. At UConn, she was enrolled in the advanced standing program to complete her master's in one year and was a student worker at the Field Education office.  
She currently works at Women and Family Life Center (W&FLC) in Guilford, CT as a Referral Navigator and supervises MSW interns. As a Referral Navigator, she provides individual support and referrals to W&FLC programs as well as regional and statewide resources.  
Destiney aspires to grow as a leader working in a nonprofit that supports the community and hopes to dedicate her career to making an impact on women and families to achieve their goals.