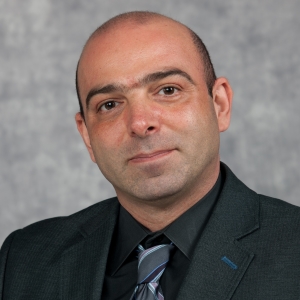 Welcome back!
It is my pleasure to welcome you to a new academic year.
We had a very productive and successful 2017-2018 academic year. Thanks to Dr. Deneen Hatmaker's exceptional leadership, and the work of DPP faculty and staff, our MPA program was reaccredited by NASPAA for 7 years. We received excellent reviews and a special mention of our Internship and Professional Practice program by the site visitors. Our programs continued to achieve excellent national recognition. In 2018, the U.S. News and World Report rankings of public affairs programs placed us again in the top 50 among public affairs programs and top 10 among public budgeting and finance specialty areas. Kudos to our faculty and staff who have helped us maintain top rankings.
Two of our programs, MPA Fellows and our Master of Public Policy (MPP), will have record enrollments in 2018-2019. Our fall 2018 MPP class is almost double the size of our class last fall. Thanks to the efforts of Dr. Hatmaker and Dr. David Garvey, our MPA Fellows program successfully re-launched as a Saturday program. This fall we welcome a cohort of 18 new MPA Fellows who come into our program with exceptional achievements in public service. I understand that having a cohort of seasoned public service professionals presents its challenges to both staff (recruitment & student services) and faculty (pedagogical needs), and I want to recognize and thank our colleagues who have willingly agreed to teach in that track.
We are also very excited to welcome some new faces to our Department in 2018-2019, and to see some familiar faces take on new roles in the Department. Dr. Eric Brunner has assumed the role of MPA and MPP Programs Director.  Under Dr. Hatmaker's leadership for the past four years the programs witnessed record enrollment and many exciting program and curriculum developments.  Many thanks to Dr. Hatmaker for her exceptional leadership of these two programs, and we look forward to working with Dr. Brunner in this new role.
Catherine Guarino, an MPA Alumna and a member of the DPP Alumni Council, has joined the staff of the DPP as the new Administrative Program Director. We are very excited to see Catherine in this role and we all look forward to working with her for years to come. Welcome home Catherine.
Dr. Bob Wilson joins us for the first year as a Distinguished Visiting Professor. Dr. Wilson is a renowned scholar in our field, and is Professor Emeritus at the LBJ School (University of Texas at Austin). Dr. Claude Joseph joins us as Visiting Assistant Professor for 2018-2019.
We have some University and State fiscal challenges, but I am very optimistic about DPP's ability to thrive despite these challenges. I am hopeful because we have a solid staff team, excellent students, exceptional faculty, and our graduates add tremendous value to the State's economy and communities.
I look forward to a great 2018-2019!